Our Crew
Six professional crew members of M/Y Princess L are ready to warmly welcome the guests onboard with experience and high standards!! The lucky guests will be fully pampered and will have a lifetime experience!
Captain:
Konstantinos Fraggistas
Greek

---
Captain Kostas was born in Lamia and raised in Piraeus, Greece. Because of his love for the sea, he joined the Marine Academy. His career started at cargo ships where he developed both his seamanship and his character. He moved on towards the Yachting Industry during the last 14 years. Captain Kostas strives for the safety and pleasure of passengers and the proper maintenance of each boat.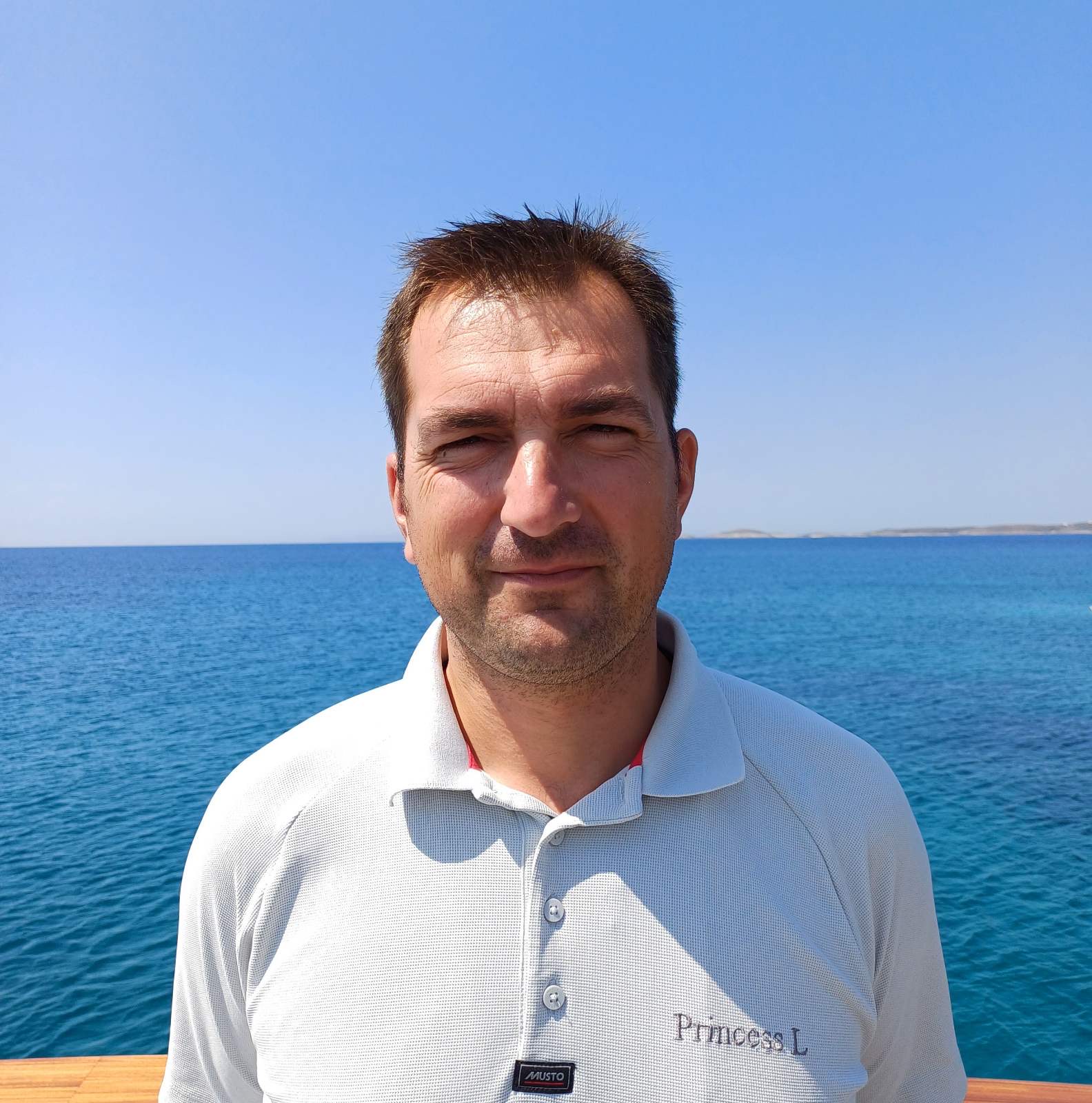 Chief Engineer:
Christos Lamproulis
Greek – Born: 1979 in Athens
Speaks English
---
Christos was born in 1979 in Athens. He graduated from Hellenic Marine Academy Engineering In 2005. Before joining the yachting industry he was working onboard at tanker Ships, as technician at ship repairs and spare parts, and 12 wears at Celebrity and TUI Cruise Industry as 2nd and 1st Engineer. He is polite and willing to offer assistance with deck activities and can help with all water sports onboard. He speaks Greek and English.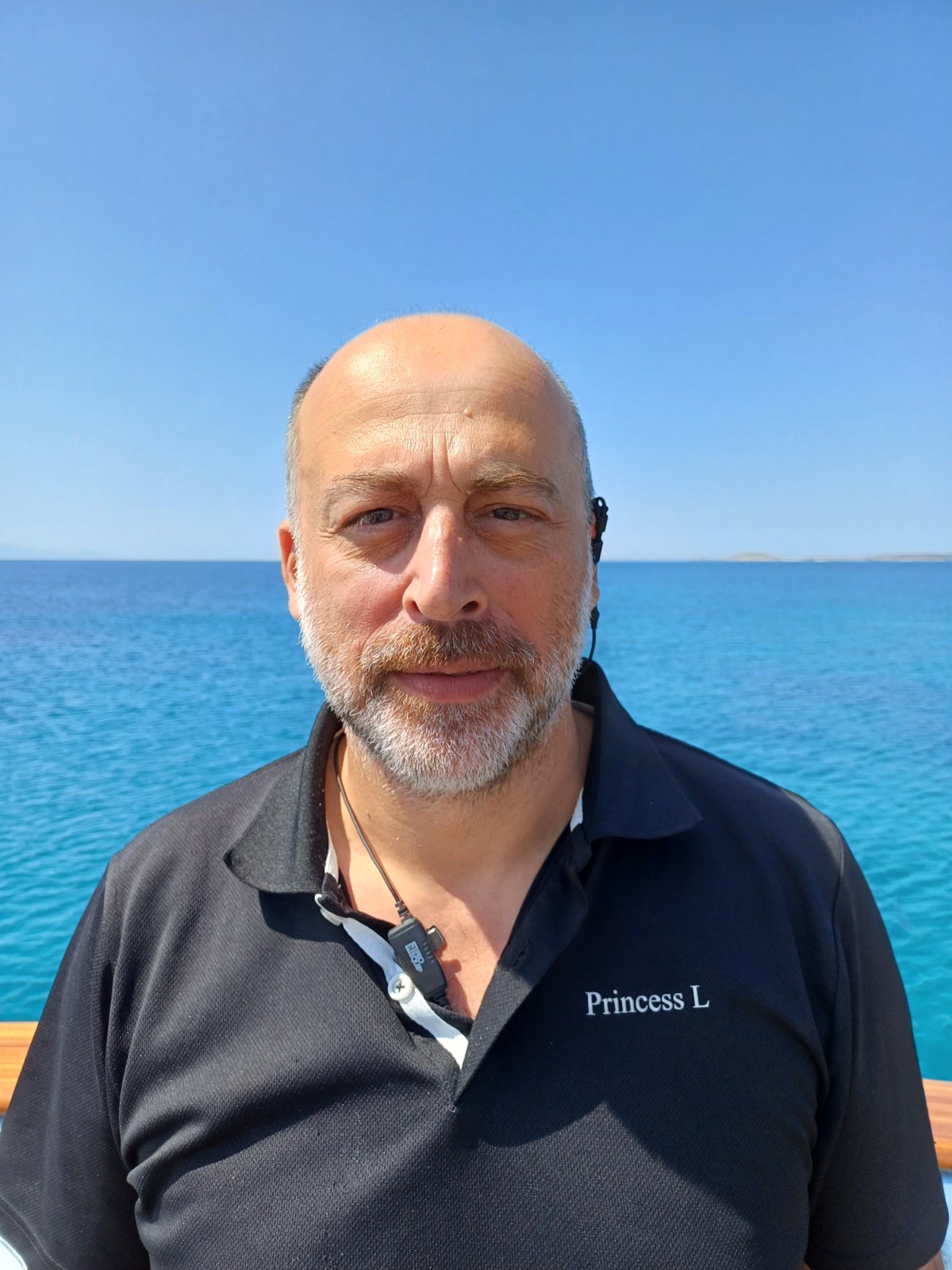 Chef:
John Kypriotis
Greek – Born: 1976 in Athens
Speaks English
---
Chef John was born in 1976 in Athens and in early 90s graduated from the School of Tourism in Thessaloniki. As he originates from a country where food isa cultural thing, he decided to get involved professionally with cooking and become a successful chef. He has worked as a chef in restaurants and hotels in Santorini, Mykonos and Paros and lived and worked for one year in Switzerland.The last six years he works in the yachting industry and the last five onboard Princess L. His target has always been the experience within the whole spectrumof contemporary Greek and Mediterranean cuisine. He will take impeccable careof the guests by preparing the exact menus they have in mind. He speaks Greek and English.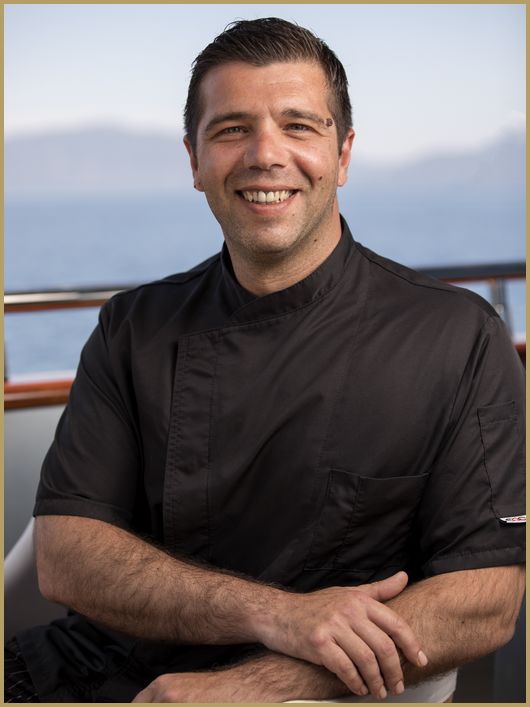 Deckhand
Phivos Vamvakaris
Greek – Born: 2001 in Athens
Speaks English
---
Phivos is twenty-two years old, born in Athens and raised in Ancient Epidaurus, a small seaside village. He was drawn to the sea from a young age, starting with sailing for five years, afterwards helping local fishermen and for the last three years working as a crew on yachts. In his spare time, he enjoys snorkeling, fishing, and diving. As a person who strives for progress, he aims to become a captain one day. He is very polite and helpful with guests in order to create an unforgettable experience for them.
Chief Stewardess
Dimitra Papadopoulou
Greek – Born: 1985 in Preveza
Speaks English
---
Dimitra is 38 years old and was born in Preveza of Greece. She started working in 2018 as a stewardess and deckhand in multiple private and commercial yachts in Greece. She decided to enter the yacht industry and provide the customers her excellent services, as she is coming from a family of seamen, and she loves the sea. Her passionate attitude and love of her job will make you feel comfortable since you embark in PRINCESS L. Her knowledge and professionalism will create you the greatest memories of vacation on board! Trust her abilities and enjoy your stay on board M/Y PRINCESS L!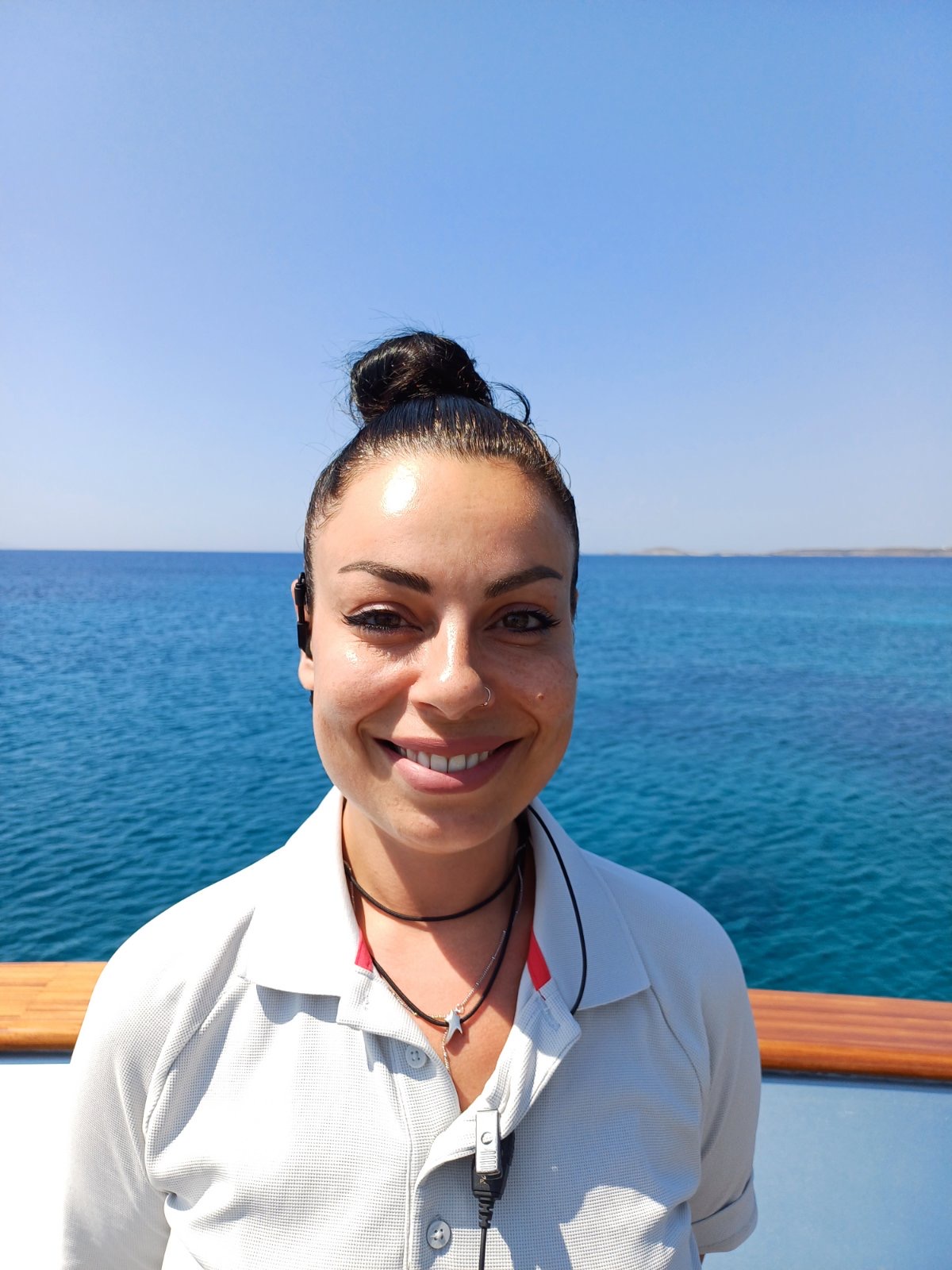 Stewardess:
Kseniya Lazarenko
Ukranian – Born: 1991
Speaks English, Greek, Russian
---
Kseniya was born in 1991 and graduated from high school in 2009. She worked as a waitress and has a great knowledge of wines and cocktails. She enjoys working in a team and is polite and friendly with everyone. Kseniya is extremely organized and pays great attention to detail and housekeeping of the yacht. She chose the yachting experience because she is passionate about the sea and loves working on it. She also likes to serve each client and take care of their needs on M/Y PRINCESS L in the best way possible. Kseniya speaks Greek, English and Russian